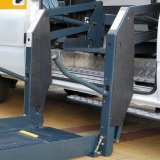 We are excited to announce the launch of a new insurance program designed exclusively for the Non-Emergency Medical Transportation industry.
Get a Fast, Free Consultation
Our knowledgeable staff will review your insurance needs and provide you with a free, no obligation quote.

Prefer to talk to a real, live person?
Give us a call at 1-800-727-3732
Signup for our Mailing List
Sign up for our mailing list to receive company updates, industry news, and more.